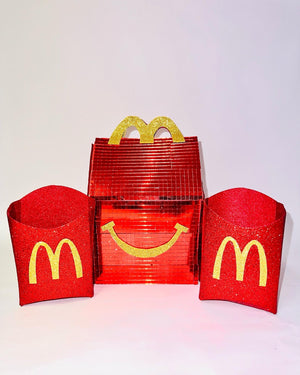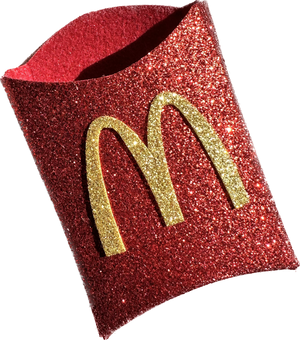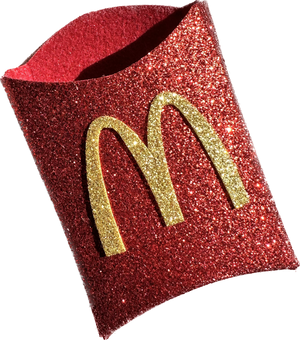 McPretend Sparkle, Fries Packet
This is a the perfect little pouch to pop some pens in, or perhaps to display some favourite small toys to trinkets. If you would like to mount it on the wall use one or two  command strips.
They are made using red glitter felt with a golden felt sparkle arches. 
Approximately 15cm x 9cm 
PLEASE NOTE THIS IS A READY MADE ITEM AND WILL BE SHIPPED ASAP
Made by hand in the UK.